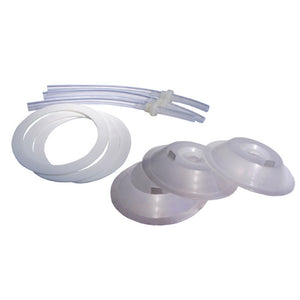 2039 Cup Parts Kit - for 2042 Cup Straight Nipple
The kit includes the wearable parts that you should always have on hand. Older Fuji cups with the black-colored lid can be converted to use the 2038 Plastic Diaphragm. This kit includes 2036 gaskets, 2038 diaphragms, 2024 pressure tube with check valves.
All the parts shown in the kit can be ordered separately.
Please note* If you own a Gravity Cup please order a Gravity Cup Parts Kits instead.
California residents see Prop 65 WARNINGS